A bright and healthy smile is something that many of us desire. Regular dental hygiene practices like brushing and flossing are crucial in maintaining oral health. However, over time, factors like aging, lifestyle choices, and certain foods and beverages can cause our teeth to become stained or discoloured.
As a result, people often seek professional dental treatments such as teeth cleaning and whitening. You might be wondering if it is possible to have teeth cleaning and whitening same day. Let's explore the answer in this blog.
If you seek teeth cleaning and whitening treatment in Navi Mumbai, look no further than Dr. Parth Shah at Casa Dentique. 
Dr Parth Shah, a reputed dentist in Seawoods, Navi Mumbai, provides a wide range of dental procedures, including teeth cleaning and whitening. He offers the possibility of having teeth cleaning and whitening same day at Casa Dentique Clinic.
Being a highly skilled oral and maxillofacial surgeon in Navi Mumbai, Dr. Parth Shah can help you achieve a brighter and more confident smile with expertise in removing stains from teeth and providing clean white teeth.
Teeth cleaning and whitening in a single visit at Casa Dentique, one of the best dental clinic in Seawoods, Navi Mumbai, can address many concerns, including removing yellow stains from teeth. Dr. Shah employs the best techniques and advanced tools to remove stains, resulting in noticeably whiter teeth. 
With his expertise and personalized approach, Dr Shah ensures you receive the best way to remove stains from teeth, leaving you with a rejuvenated and radiant smile.
To know more about teeth cleaning and whitening treatment, scroll down.
Understanding Teeth Cleaning
Teeth cleaning, or dental prophylaxis, is a preventive procedure dental professionals perform. It involves the removal of plaque, tartar, and stains from the teeth, resulting in improved oral health. 
During the cleaning process, your dentist will use specialized tools to remove the build-up of plaque and tartar that cannot be effectively removed by regular brushing alone. They may also polish your teeth to remove superficial stains, leaving you a cleaner and brighter smile.
Exploring Teeth Whitening
Teeth whitening is a cosmetic procedure designed to lighten the shade of your teeth, removing stains and discolouration. This treatment can be done in a dental office or using at-home kits recommended by your dentist.
The most commonly used whitening agents are hydrogen peroxide or carbamide peroxide, breaking down stains and brightening teeth.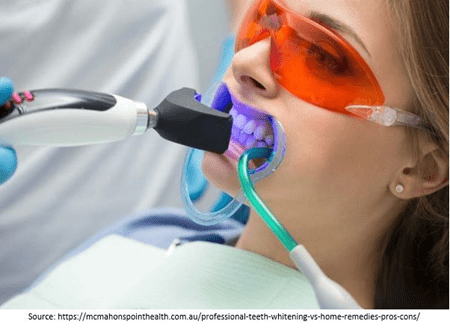 Can I Get Teeth Cleaning and Whitening Same Day?
The answer to this question depends on various factors, including the condition of your teeth, your dentist's recommendation, and the type of whitening treatment you choose.
1. Professional In-Office Whitening:
If you opt for an in-office teeth whitening treatment, it is typically performed after thorough teeth cleaning. This ensures that the whitening agent touches your teeth, providing optimal results.
In-office whitening treatments are usually completed within a single visit, allowing you to achieve teeth cleaning and whitening on the same day.
2. At-Home Whitening Kits:
For at-home whitening kits, your dentist may recommend cleaning the teeth a few days before starting the whitening treatment.
This allows any sensitivity or gum irritation caused by the cleaning to subside, ensuring a more comfortable experience during the whitening process. At-home whitening kits often require several applications over days or weeks to achieve the desired results.
Factors To Consider While Undergoing Teeth Cleaning and Whitening Same Day
While it is possible to combine teeth cleaning and whitening same day, it is essential to consider a few factors:
1. Dental Health: Your dentist will assess the overall health of your teeth and gums before recommending any treatment. If you have underlying dental issues such as gum disease or cavities, they may need to be addressed before whitening.
2. Sensitivity: Teeth cleaning and whitening procedures can cause temporary tooth sensitivity or gum irritation. Your dentist will evaluate your sensitivity levels and advise accordingly, ensuring your comfort during and after the procedures.
3. Expectations: Teeth whitening treatments may produce different results for everyone. The degree of discolouration, the cause of stains, and your teeth's natural shade can impact the effectiveness of whitening. It is essential to have realistic expectations and consult your dentist about what results you can expect.
Let's know,
Teeth Cleaning and Whitening Cost in Navi Mumbai
The cost of teeth cleaning and whitening procedures in Navi Mumbai can vary depending on several factors, such as the specific treatments used, the clinic's reputation, the dentist's expertise, and the individual's oral health condition.
On average, the cost of professional teeth cleaning in Navi Mumbai can range from INR 800 to INR 2,000 per session. This may include scaling, polishing, and the removal of superficial stains.
The cost of teeth whitening can also vary based on the type of treatment chosen. In-office teeth whitening treatments tend to be more expensive than at-home whitening kits.
The cost of in-office teeth whitening in Navi Mumbai can range from INR 5,000 to INR 15,000, while at-home whitening kits may cost between INR 2,000 to INR 5,000. It is advisable to consult with a dental professional to get an accurate cost estimate based on your specific requirements and desired outcomes.
Benefits Of Having Teeth Cleaning and Whitening Same Day
1. Convenience: Combining both procedures in a single dental visit saves time and reduces the need for multiple appointments. It allows you to efficiently address your teeth' cleanliness and appearance, providing a comprehensive oral care experience.
2. Enhanced Results: By starting with thorough teeth cleaning, removing plaque, tartar, and surface stains prepares your teeth for the whitening treatment. The clean surface allows the whitening agent to penetrate more effectively, resulting in improved and more uniform teeth whitening results.
3. Comprehensive Oral Care: Having both procedures together ensure a holistic approach to your oral health. Teeth cleaning promotes gum health, reduces the risk of gum disease, and prevents tooth decay. Simultaneously, teeth whitening enhances your smile's aesthetic appeal, boosting your self-confidence.
4. Professional Supervision: Undergoing teeth cleaning and whitening procedures in a dental office ensures that a trained professional oversees the process. They can monitor your oral health, customize the treatment to your needs, and address any concerns or complications that may arise during the procedures.
Do's & Don't Before, During & After The Procedure
Before the Procedure:
Brush and floss your teeth thoroughly before the appointment to ensure a clean surface for the dental professional to work on.
Before the procedure, don't consume foods or drinks that cause staining, such as coffee, tea, red wine, or berries.
During the Procedure:
Follow the dentist's instructions during teeth cleaning and whitening procedures.
Don't consume food or beverages during the whitening treatment to allow the whitening agent to work effectively.
After the Procedure:
· Maintain good oral hygiene by brushing and flossing regularly to prolong teeth cleaning and whitening effects.
· Don't consume staining substances or smoke immediately after the procedure, diminishing the whitening results.
Do follow your dentist's specific aftercare instructions, such as avoiding certain foods or drinks for a specified period.
Don't expect immediate and permanent results. The whitening effects may fade, but you can maintain them through proper oral hygiene and periodic touch-up treatments, as your dentist recommends.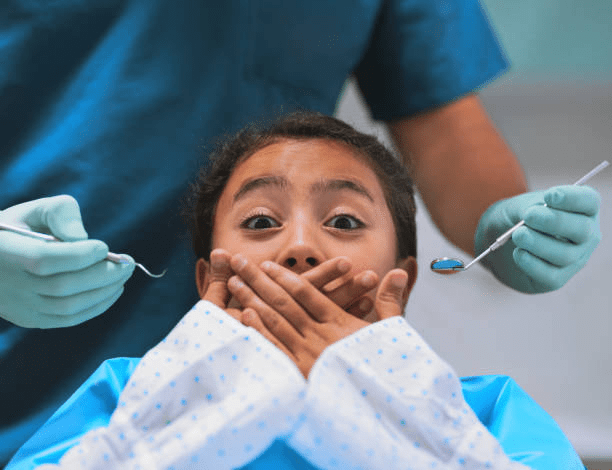 Remember, you must consult a proficient dentist for personalized advice and recommendations based on your specific oral health needs and the type of treatment you undergo.
Frequently Asked Questions
Q: Do teeth cleaning whiten teeth?
A: Teeth cleaning alone does not whiten teeth significantly. It removes surface stains and build-up, which can improve the appearance of teeth and make them appear slightly brighter. However, for more noticeable teeth whitening, specific whitening treatments are required.
Q: What is the difference between teeth cleaning and teeth whitening?
A: Teeth cleaning, or dental prophylaxis, removes plaque, tartar, and surface stains from the teeth. It is a preventive procedure that promotes oral health.
On the other hand, teeth whitening is a cosmetic procedure that lightens the shade of teeth by targeting deeper stains and discolouration.
Q: How long does teeth whitening results last?
A: The longevity of teeth whitening results can vary from person to person. It depends on oral hygiene practices, dietary habits, and lifestyle choices. Generally, teeth whitening results can last from a few months to a few years.
You may require touch-up treatments periodically to maintain the desired level of whiteness.
Q: How often should I get my teeth cleaned?
A: It is generally recommended to have professional teeth cleaning every six months. However, the frequency may vary based on individual factors such as oral health, risk of gum disease, and your dentist's recommendation.
Q: Can I whiten my teeth if I have dental restorations like crowns or veneers?
A: Teeth whitening treatments are typically effective on natural teeth but may not have the same impact on dental restorations like crowns or veneers.
If you have dental restorations, it is best to consult your dentist to determine the most suitable options for achieving a consistent and uniform shade across all your teeth.