The condition of the mouth, teeth, and gums is called oral health, a crucial component of general health and well-being. A systemic disease is a sickness or disorder that affects the entire body as opposed to only one particular organ or region.
"There is a surprising connection between oral health and overall wellness," says Dr. Parth Shah, founder of Casa Dentique and a renowned dental clinic in Seawoods, Navi Mumbai. "Oral health can lengthen life expectancy, enhance physical and mental function, and prevent chronic diseases."
According to studies, poor oral health, particularly gum disease, can raise your chance of getting systemic disorders. This means a strong relationship exists between periodontal disease and systemic health. So maintaining good oral health is crucial for general well-being and high quality of life.
This blog will examine the surprising connection between systemic illness and oral health.
Overview of common oral conditions
Several systemic disorders, including diabetes, heart disease, respiratory infections, and some malignancies, have been linked to poor oral health, particularly gum disease and tooth decay.
Gum Disease –
Gum disease, or periodontal disease, is a persistent inflammatory illness affecting the tissues that support and surround the teeth. It is brought on by the bacteria found in dental plaque and tartar buildup and causes inflammation, infection, and bone and gum tissue degeneration.
Tooth decay –
Tooth decay is a common oral problem that develops when bacteria in your mouth produce acid that erodes the enamel, the hard, external layer of your teeth. This erosion causes cavities in the teeth, which are tiny holes that can become bigger if not treated. Tooth decay can cause sensitivity, pain, and infection if it spreads to the inner layers of your teeth.
If you have any symptoms that point to an oral condition, please visit Dr. Parth Shah, a renowned Oral and Maxillofacial Surgeon in Seawoods, Navi Mumbai. He will be able to assess your oral situation and provide safe and effective treatment options.
Oral health and its impact on systemic disease
Researchers believe that the germs and inflammation accompanying oral disease can spread to other parts of your body and help to cause systemic disease. However, the precise process of oral health influencing systemic health has yet to be entirely understood.
Medical experts have proposed two mechanisms to account for the connections found.
Periodontal disease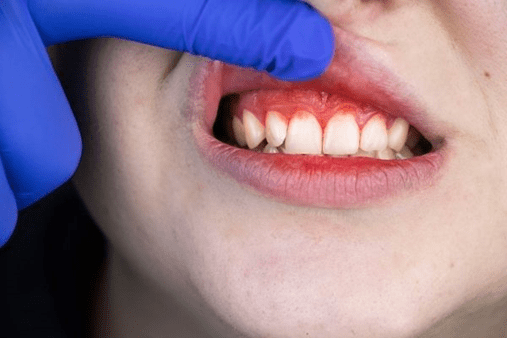 Gums that are red, swollen, or bleeding, foul breath, and sensitive teeth are all signs of periodontal disease. Persistent gum inflammation can raise the levels of inflammatory markers in your bloodstream. This, in turn, might impair your immune function or add to your body's overall illness load.
If ignored, it can result in tooth loss and raise your risk of developing systemic health issues, including diabetes and heart disease. In order to prevent additional harm, treatment includes deep cleaning techniques like scaling and root planing and maintaining proper dental habits.
Dental decay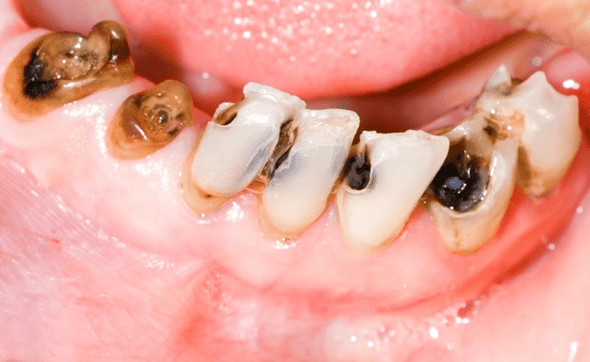 Your oral cavity may become a storage area for pathogenic bacteria that can gain entry into your bloodstream and affect systemic or distant-site pathologies. Moreover, untreated tooth decay can result in gum disease.
The bacteria that cause tooth decay and gum disease can travel via the bloodstream and infect other organs, including the heart and lungs. Gum disease has been linked to heart disease, stroke, diabetes, and other systemic illnesses. Those with compromised immune systems or other medical problems impairing the body's ability to fight infections are more likely to experience this.
"A range of systemic diseases have been shown to have significant relationships with oral health status," according to Dr. Parth Shah, a highly-skilled oral surgeon in Seawoods, Navi Mumbai. "These include Alzheimer's, dementia, cardiovascular diseases, rheumatoid arthritis, diabetes, obesity, metabolic disorders, and numerous cancers."
Overview of common systemic diseases
Gum disease, tooth decay, dry mouth, and oral infections have all been related to a higher chance of developing in people with certain systemic diseases and conditions, such as diabetes and cardiovascular disease.
Diabetes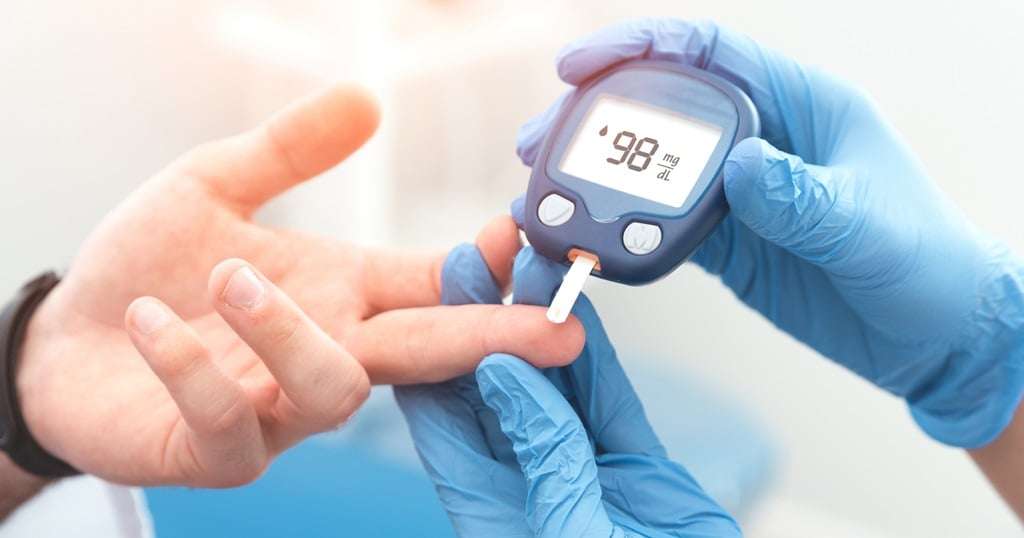 Diabetes is a long-term disease in which the body struggles to control blood sugar levels. It is a widespread and significant health issue with several consequences if not appropriately addressed.
Cardiovascular disease
Cardiovascular diseases are a group of conditions that affect the heart and blood vessels. These conditions include coronary artery disease, heart failure, stroke, and high blood pressure. They are a leading cause of death worldwide. Still, lifestyle changes and medical treatment can often prevent or manage them.
Systemic Diseases And Their Impact On Oral Health
Various systemic ailments and diseases can impact oral health, either directly or as a result of a physical inability to practice good oral hygiene. The most common systemic diseases, such as diabetes and autoimmune diseases, can impair the body's ability to combat infections and recover correctly. The breakdown of the immune system can result in oral infections, gum disease, and tooth decay.
Systemic ailments that may have an impact on oral health include:
Diabetes
Cardiovascular disease
Chronic kidney disease
Osteoporosis (including treatments)
Alzheimer's disease
Dementia
Osteoarthritis
Radiation therapies
Sleep disorders such as sleep apnea
Human Immunodeficiency Virus
Dental expert Dr. Parth Shah adds, "Some drugs used to treat systemic illnesses can also have negative side effects, including dry mouth or gum overgrowth that can harm your oral health."
Prevention and Management
Tips for maintaining good oral health and preventing systemic diseases include:
Brush twice daily with fluoride toothpaste to get rid of plaque and avoid tooth decay.
Floss daily to get rid of plaque and food bits stuck between your teeth and gum line.
Limit drinks and food containing sugar and acid as they cause tooth decay.
Have regular dental check-ups to detect and treat oral problems at the onset.
People with systemic conditions must work with their doctors to manage them effectively.
Quit smoking as it carries the risk of tooth decay, gum disease, and oral cancer.
Follow a healthy lifestyle by eating a balanced diet, managing stress and exercising regularly.
Treatment options for oral health issues and systemic diseases – An Overview
Some common treatments for oral health issues and systemic conditions include:
Medications: Your doctor may prescribe antibiotics to treat gum infections, while antifungal medications treat oral thrush. Additionally, patients may use medications like insulin and blood pressure medications to treat systemic diseases that can affect oral health.
Dental procedures: Various dental procedures can treat oral diseases. For example, a root canal can treat an infected tooth that does not need extraction. A dental implant can replace a missing tooth. Other dental procedures like scaling and root planing, dental crowns, and dental bonding can help correct and enhance the appearance and function of teeth.
Surgery: Surgery may be needed to treat certain oral and systemic diseases, like removing a mouth tumor or correcting a jaw alignment problem.
Rehabilitation and therapy: Therapy and rehabilitation may be recommended for patients with oral health issues or systemic diseases affecting their eating, swallowing, or speaking ability. This may include physical therapy, speech therapy, or occupational therapy.
Conclusion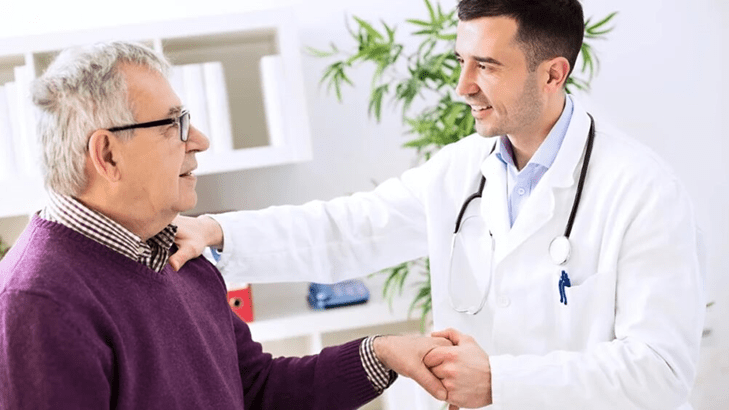 In conclusion, the relationship between oral health and systemic disease is complex and bidirectional. While systemic disorders can also harm oral health, poor dental health can contribute to the onset and progression of systemic conditions like cardiovascular disease, diabetes, and respiratory infections.
Regularly brushing and flossing your teeth, as well as visiting the dentist for check-ups and cleanings, can assist in avoiding and treating oral illness and may positively affect your general systemic health. People should take care of their oral health as part of their overall wellness regime because there may be a connection between systemic disease and poor mouth health.
If you have concerns about your dental health and wish to prevent any oral condition from progressing, please visit eminent dental expert Dr. Parth Shah. He can provide safe and reliable treatment options with his knowledge and expertise in the most sophisticated technology and dental treatments.