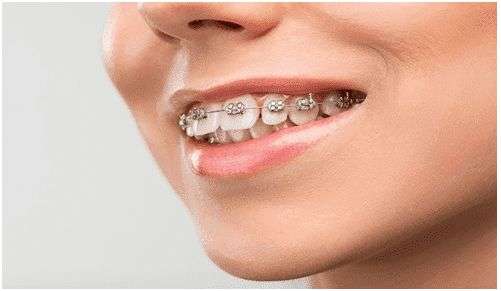 Are you tired of hiding your smile due to crooked teeth? The solution is within your reach! At Casa Dentique, a premier dental clinic in Seawoods, Navi Mumbai, and under the expert guidance of Dr. Parth Shah, embrace the journey of dental transformation with braces. Say goodbye to crooked teeth with braces and hello to a journey that promises an aligned and confident smile.
A captivating smile can light up a room and uplift spirits. Yet, dealing with crooked teeth can hinder your confidence. The solution? Braces are a reliable and effective solution that doesn't just align and restore smiles but also infuses smiles with a newfound look and confidence.
At Casa Dentique, spearheaded by Dr. Parth Shah, a prominent oral and maxillofacial surgeon in Seawoods, Navi Mumbai, we believe every smile is unique and deserves personalized care and attention.
Crooked teeth no longer need to be a source of self-consciousness. Dr. Parth Shah is highly skilled in correcting crooked teeth with braces. His expertise and cutting-edge techniques at Casa Dentique ensure your journey to a perfect smile is exceptional.
In this blog, we will discuss how advances in orthodontic technology have transformed the process of aligning crooked teeth with braces, empowering individuals to flash their beautiful smiles confidently.
Braces: A Solution for Dental Imperfections
In the pursuit of a beautiful smile and optimal oral health, braces emerge as a transformative solution for correcting dental imperfections. Misaligned teeth, irregular bites, and various orthodontic issues can not only impact the aesthetics of a smile but also lead to discomfort and potential long-term health concerns.
Braces, an amalgamation of science and art, can realign teeth and jaws, unlocking cosmetic benefits and enhancing functionality and self-confidence. They also play a crucial role in ensuring proper bite alignment and reducing the risk of future dental issues.
Overview of Braces: Precision in Dental Transformation
Braces, in their diverse forms, are orthodontic devices meticulously designed to address an array of dental imperfections. These devices apply gentle and controlled pressure to gradually shift teeth into their desired positions.
Each variant caters to different needs, from traditional metal braces to discreet clear aligners, ensuring that individuals with various dental conditions can embark on a journey of transformation as unique as their smile.
Decision to Get Braces on Crooked Teeth: A Significant Step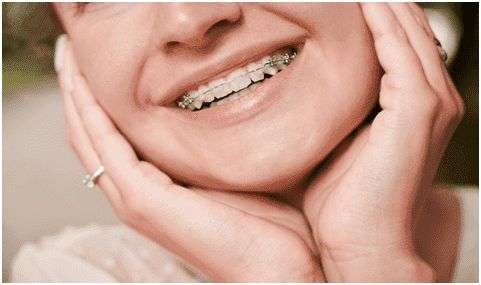 Deciding to get braces is often the first step towards transforming crooked teeth into a harmonious smile. Many individuals opt for braces to address various dental issues, including crooked teeth, gaps, overbites, and underbites.
Despite the end goal of achieving a stunning smile, the process itself can be both physically and emotionally demanding. With the expertise and support of professionals like Dr. Parth Shah, one of the best dentist in Seawoods, Navi Mumbai, individuals can confidently step onto the path of dental transformation, knowing that the results will encompass both the aesthetic and functional dimensions of their smiles.
Types of Braces Suitable for Crooked Teeth
For those with crooked teeth, the choice of braces can depend on factors such as the severity of the misalignment, age, and personal comfort.
At Casa Dentique, one of the best dental clinic in Navi Mumbai, we offer a spectrum of braces tailored for individuals with crooked teeth. These include: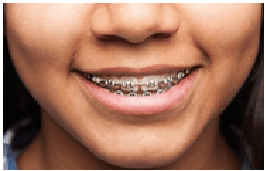 Traditional Braces: These are the classic metal braces that many are familiar with. They are highly effective for even the most complex misalignments.
Ceramic Braces: These braces blend with the natural tooth color, making them a discreet alternative to traditional metal braces.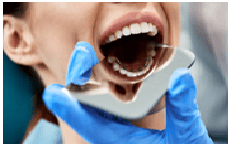 Lingual Braces: Placed on the inner surface of the teeth, lingual braces are virtually invisible from the outside, offering a hidden treatment option.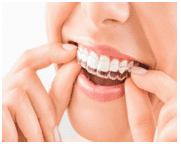 Invisalign: This innovative system uses a series of clear, removable aligners to shift teeth gradually. It is a popular choice for those seeking a more discreet treatment option.
Decoding the Reasons behind Teeth Removal for Braces
Teeth removal as part of a braces journey is a strategic step that aims to achieve a balanced and healthy smile. Here are the fundamental reasons behind this decision:
1. Creating Space: In cases of overcrowded teeth or limited jaw space, removing specific teeth creates room for proper alignment during bracing.
2. Alignment Precision: Removing teeth allows orthodontists to align the remaining teeth more precisely. It helps achieve optimal bite alignment and facial symmetry.
3. Reducing Protrusion: In instances of significant protrusion or overjet, removing specific teeth helps retract the protruding front teeth for a balanced and aesthetic smile.
4. Aiding Jaw Growth: In cases of misaligned jaw sizes, strategic tooth removal can help facilitate proper jaw growth and alignment. This prevents more severe dental issues later in life.
5. Avoiding Impaction: Impacted teeth, those that don't fully emerge from the gum line, can lead to discomfort and misalignment. Removing these teeth can prevent future complications.
6. Enhancing Stability: Removing severely compromised or decayed teeth before braces ensures a stable foundation for orthodontic treatment, reducing the risk of future problems.
7. Complex Bite Correction: Tooth removal can simplify the correction process. It can improve treatment outcomes for complex bite issues like crossbites or severe overbites.
8. Facilitating Orthodontic Mechanics: Tooth removal can aid in manipulating forces during orthodontic adjustments, enhancing the effectiveness of braces.
9. Pedictable Results: Orthodontists can achieve more predictable and lasting results by strategically removing teeth that hinder proper alignment.
10. Customized Treatment: Every tooth removal decision is made case-by-case, ensuring the treatment plan aligns with the patient's unique dental needs and goals.
Teeth removal is a testament to the careful planning and expertise of dental professionals like Dr. Parth Shah, one of the best dentist in Navi Mumbai, who strives to provide a smile that radiates confidence and symmetry.
Overcoming Pre and Post-Braces Dental Challenges
Transitioning into and out of braces can be accompanied by certain challenges. Here's a quick look at some pre and post braces challenges, along with strategies to overcome them:
| | | | |
| --- | --- | --- | --- |
| Challenge | Pre-Braces Challenges | Post-Braces Challenges | Strategies |
| Oral Hygiene | Difficulty cleaning crowded teeth | Maintaining oral hygiene with retainers | Continue brushing and flossing, and clean retainers as directed |
| Discomfort | Adjusting to the feel of braces | Mild soreness after adjustments | Use over-the-counter pain relievers as directed |
| Diet | Avoiding sticky and hard foods | Reintroducing restricted foods gradually | Gradually reintroduce items with caution |
| Speech Changes | Adapting to speaking with braces | Regaining clear speech after braces removal | Engage in conversations and practice speaking |
Pre and Post-Treatment Care and Tips
Pre-Treatment Care:
Attend thorough consultations with your dentist.

Discuss your goals and expectations with your dentist.Maintain good oral hygiene.Follow the dietary adjustments advised by your dentist.

Address any dental issues, like cavities, before getting braces for crooked teeth.
Post-Treatment Care:
Follow instructions for wearing retainers after braces.

Maintain consistent oral hygiene practices.

Attend scheduled follow-up appointments for necessary adjustments.
The journey of correcting crooked teeth with braces might be challenging, but the end result is worth every effort. Embracing the discomfort, taking care of your oral hygiene, and maintaining a positive attitude can help you confidently navigate this journey.
At Casa Dentique, guided by the expertise of Dr. Parth Shah, a reputed dentist in Seawoods, Navi Mumbai, you can experience a comprehensive journey toward a gorgeous and confident smile.
Frequently Asked Questions:
Q1.Can braces fix severely crooked teeth? 
Absolutely. Depending on the severity, your orthodontist will recommend the most suitable type of braces and treatment plan.
Q2.Will braces be painful? 
While there might be some discomfort initially and after adjustments, it is not usually painful. Over-the-counter pain relievers can help manage any soreness.
Q3.How long will I need to wear braces? 
The duration varies based on the complexity of your case. It can range from several months to a few years.
Q4.Are there options besides traditional metal braces? 
Ceramic braces, lingual braces, and Invisalign are popular alternatives that offer more discreet treatment options.
Q5.Can crooked teeth be corrected even in adulthood?
Yes, braces can effectively correct dental imperfections in adults. It is always possible to achieve a stunning smile.