Dental Implants in Navi Mumbai
Casa Dentique is one of the top clinics for dental implants in Navi Mumbai. Our ultra-modern dental clinic was founded by Dr. Parth Shah and Dr. Kopal Vij, highly competent and skilled dental implant specialist.
We offer world-class, advanced dental solutions using cutting-edge equipment and technology that ensures safe and effective results and helps restore your beautiful smile.
Furthermore, our dental clinic in Navi Mumbai offers treatments and procedures under general anesthesia for people who are prone to anxiety regarding oral treatment, or who need extensive surgery.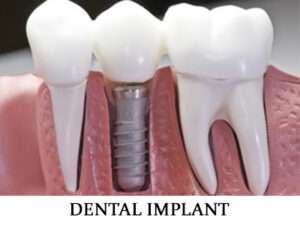 At Casa Dentique, we offer a wide range of dental implants, including single-tooth implants, all-on-6 dental implants, all-on-8 dental implants, immediate implants, and so on.
Continue reading to understand why dental implants are one of the best options for long-term oral health benefits. 
Overview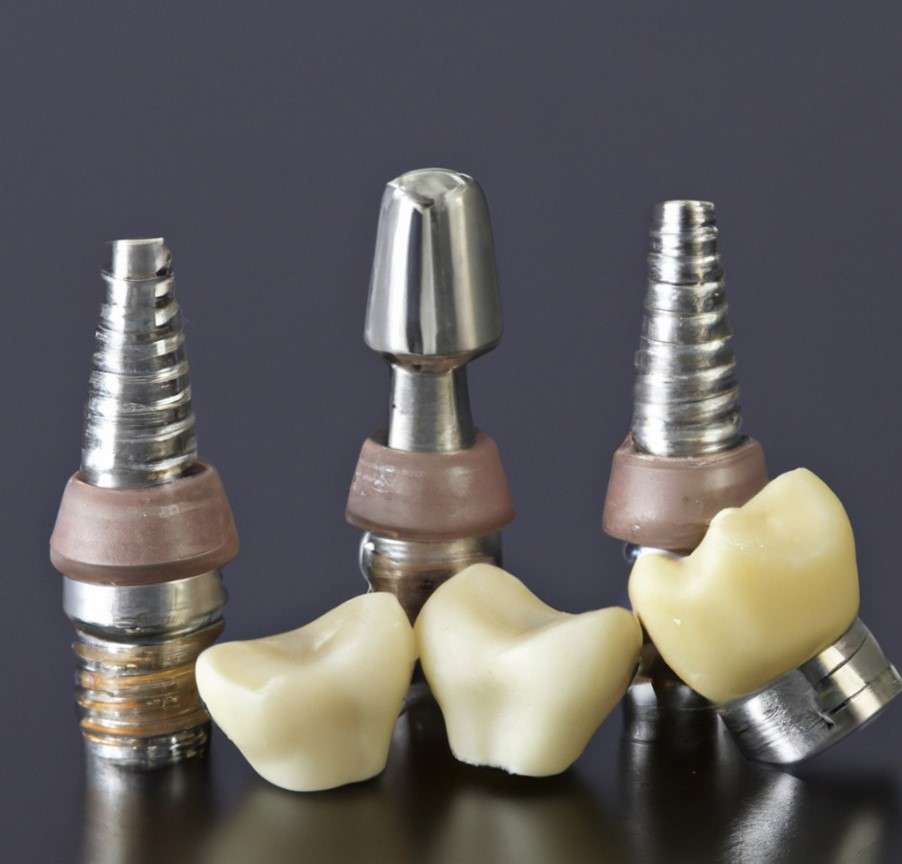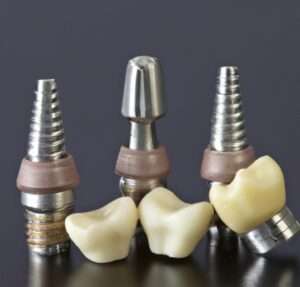 A dental implant is a surgical fixture placed in the jawbone and functions as an anchor for a replacement tooth or bridge. They are made of titanium, which is a biocompatible material that is accepted by the body.
They are a popular option for replacing missing teeth because they provide a permanent and stable replacement for the missing tooth root.
Implants are also a good option for people who have lost a tooth due to trauma, decay, or periodontal disease. They are also commonly used to support dentures, bridges, or other dental prosthetics.
If you are missing one or more teeth and are interested in learning more about dental implants, you can visit our experienced dentist in Navi Mumbai to determine if they are a good option.
They can help you understand the benefits and potential risks of the procedure, as well as what to expect during treatment.
Furthermore, the dental implant cost in Navi Mumbai at Casa Dentique is affordable.
Different types of implants available at Casa Dentique
Single Tooth Implants
A single-tooth implant replaces a single missing tooth. The dental implant specialist replaces the missing tooth's root by placing a titanium post into the patient's jawbone and then attaching a crown over it.
Multiple Teeth Implants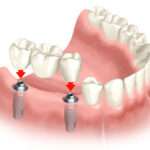 Multiple teeth implants are ideal for people with several teeth loss. Dental implants are utilized in this procedure to replace missing teeth in order to achieve the most natural-looking outcomes while causing no damage to the adjacent teeth.
All On 6/8 Dental Implants
All-on-6/8 dental implants are one of our clinic's most preferred dental implants in Navi Mumbai. This implant-supported dental prosthesis replaces missing teeth in the upper or lower jaw.
The name "all-on-6/8" refers to the fact that the prosthesis is supported by six or eight dental implants that are surgically placed in the jawbone to provide a stable foundation for the prosthesis.
Implant Overdentures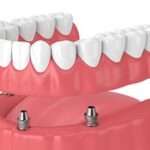 Overdentures are dentures that are supported by dental implants rather than resting on the gums. They can be used to replace all of the teeth in the upper or lower jaw or just a few missing teeth.
Overdentures can provide more stability and a more secure fit than traditional dentures, making it easier to eat and speak.
Zygomatic Implants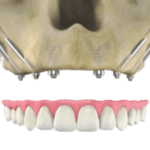 Zygomatic dental implants are used to support a dental prosthesis in cases with insufficient bone in the jaw to support a traditional implant.
These implants are typically used to support a dental bridge or a denture in the upper jaw and are anchored to the cheekbone (zygoma) rather than the jawbone. We are one of the few implant dental clinic in Navi Mumbai that offers zygomatic implants.
Bone Grafting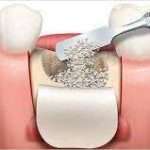 Bone grafting is a surgical procedure that involves adding bone to an area of the jaw where the bone has been lost or is not sufficient to support a dental implant. A bone graft for dental implant can be done using bone from another part of the patient's body or a bone substitute material.
Immediate Dental Implants
Immediate dental implants, also known as same-day dental implants, is a procedure in which the implant and the crown are placed on the same day the teeth are extracted.
Teeth in an Hour/Day
At Casa Dentique, we offer teeth-in-an-hour or teeth-in-a-day procedures. It is a process of placing dental implants and attaching a full set of replacement teeth to them in a single visit to the dentist.
This procedure is made possible by using advanced technology such as 3D imaging and computer-guided surgery, which allow our dental implant specialist to plan and carry out the process with increased accuracy and precision.
What are the benefits of dental implants?
Improved appearance: Dental implants look and feel like natural teeth, enhancing your smile's appearance.
Improved speech: They allow you to speak more clearly and confidently since they are anchored in place like natural teeth.
Improved comfort: Dental implants are designed to fuse with the bone to become a permanent part of your mouth. This can make them more comfortable than dentures, which can slip and cause irritation.
Easier eating: They function like natural teeth, allowing you to eat your favorite foods easily.
Long-term solution: With proper care, dental implants can last a lifetime. They can provide a long-term solution for missing teeth compared to other options, which may need to be replaced over time.
Improved oral health: They do not require reducing other teeth, as a bridge does. As dental implants replace a single tooth, they do not have to be anchored to other teeth, which can help preserve their strength and health.
Now that you know the benefits, you must be wondering about the cost of dental implants.
What is the dental implant cost in Navi Mumbai?
The dental implant cost in Navi Mumbai at Casa Dentique is economical. It includes the treatment charges, implants, provisional prostheses, and dentist's fees.
A single tooth implant cost in Navi Mumbai at our dental implant clinic is around Rs. 40000 to Rs. 50000. However, the pricing may vary depending on various variables which we have discussed below.
Factors that can affect the cost of dental implants in Navi Mumbai are as follows:
The number of implants being placed
The type of implant being used
The location of the implant
The type of anesthesia used
The experience and training of the dentist
Whether you have dental insurance or not
What are the alternatives to dental implants?
Bridges: A dental bridge is a false tooth that is held in place by crowns on either side of the gap left by the missing tooth.
Partial dentures: They are removable appliances with a plastic base that fits over the gums. It is held in place by natural suction or by clips that attach to the natural teeth.
Full dentures: Full dentures are removable appliance that replaces all the teeth in the upper or lower jaw. They are made of a plastic base that fits over the gums.
Dental crowns: A crown is a cap placed over a natural tooth to restore its shape, size, and function. Crowns can be used to replace a single missing tooth by attaching it to a dental implant.
During the consultation, Dr. Parth Shah, our experienced dentist in Navi Mumbai, will discuss all the options with you to determine the best treatment plan for your specific needs.
What to expect during and after the procedure?
Step-by-step procedure for dental implants
Consultation:
During the consultation, Dr. Parth Shah, an experienced dental implant specialist, will examine your mouth and take x-rays to determine if you are a good candidate for a dental implant.
He will also discuss the different types of dental implants and help you choose the best option for your needs.
Surgery:
The surgical procedure to place the dental implant is usually performed under local anesthesia, though some patients may choose to have general anesthesia.
Our dentist will make a small incision in your gum during the surgery and drill a hole in your jawbone to place the implant.
Healing:
After the surgery, the implant will need time to heal and integrate with your jawbone. This process, called osseointegration, can take several months. In the meantime, you may be given a temporary denture or bridge to wear.
Attaching the abutment:
Once the implant has fully integrated with your jawbone, our dentist in Navi Mumbai will attach an abutment, or small metal post, to the implant.
This will serve as a base for the crown, the visible part of the implant that will be placed on top of the abutment.
Placing the crown:
The final step is putting the crown on top of the abutment. The crown is typically made of porcelain or ceramic and is designed to look and function like a natural tooth.
After the dental implant procedure, patients can expect some swelling and discomfort. It is vital to follow the post-operative instructions provided by our dentist to ensure proper healing. Pain can usually be managed with over-the-counter pain medications.
Aftercare post-dental implant procedure
Following your dentist's instructions for caring for your dental implant after the procedure is of utmost importance.
Here are some general guidelines for aftercare:
Take any prescribed medications as directed to help manage pain and prevent infection.
Avoid touching or disturbing the implant site with your tongue or fingers.
Use a soft-bristled toothbrush to clean your teeth and implant gently. Avoid using a toothbrush with hard bristles, as they can irritate the implant site.
Avoid eating hard or crunchy foods for the first few days after the procedure. Stick to soft foods and gradually introduce solid foods as your mouth heals.
Rinse your mouth with warm salt water several times a day to help reduce swelling and keep the implant site clean.
Avoid smoking and tobacco use, as they can slow the healing process.
Attend all follow-up appointments with your dentist as scheduled.
If you have any concerns or notice any unusual symptoms, such as persistent pain or swelling, be sure to contact your dentist.
Why choose Casa Dentique for dental implants?
At Casa Dentique, we are dedicated to offering comfortable, pain-free dental care of the finest quality. We are the only clinic in Mumbai that has an OT setup and offers general anesthesia for dental treatments.
Our state-of-the-art dental clinic in Navi Mumbai is fitted with the best in the line dental equipment
Dr. Parth Shah, our expert dentist in Navi Mumbai, has a wealth of knowledge and experience and can handle complex dental surgeries with ease.
Frequently Asked Questions
Dental implants can last up to 25 years or more with proper care. However, its lifespan depends on several factors, such as dental implant quality, the patient's overall health, and oral hygiene.
You must brush and floss regularly, visit the dentist for check-ups and cleanings, and avoid habits that can damage the implant, such as grinding your teeth or using tobacco products.
No, in most cases, dental implants are not painful. Your dentist will numb the area before placing the implant to ensure you do not feel discomfort.
After placement, some people may experience mild pain or soreness as the implant heals. However, this should resolve within a few days.
Yes, some dental implants can be done in one day. Depending on the type of implant and the individual patient's needs, the entire procedure can take as little as a few hours or may require multiple visits over several months.